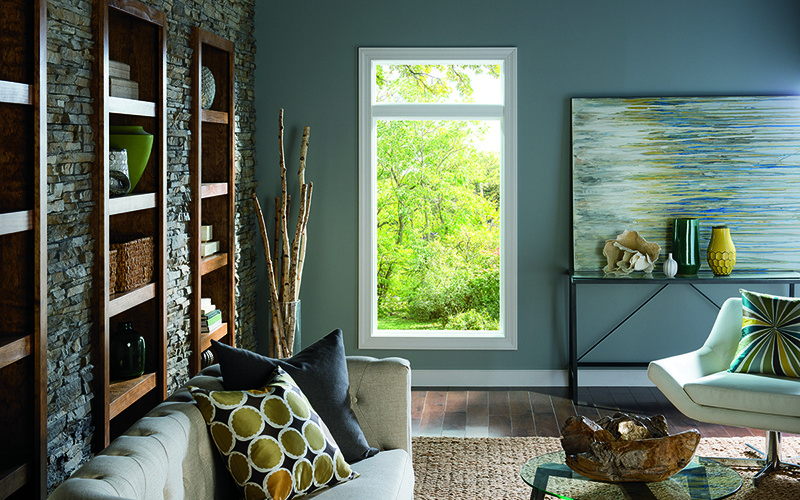 A fresh coat of paint is often thought of as the simplest and quickest way to improve your home. While painting is an effective way to freshen up your space, an even bigger payoff is to swap out your windows and your doors. Here are six ways you can give your home a brand-new look without hiring a contractor.
Windows
There are several methods to alter the look of your windows, and each offers a bigger payoff than you might think. To start, look at your window coverings. Investing in pretty shades and tossing cheap aluminum blinds can transform a space. Deep cleaning the nooks and crannies of your sashes, gills and hardware, and giving the glass a thorough cleaning will make your windows sparkle, but nothing shines as bright as brand-new glass. Pella offers an impressive selection of styles and options to fit any home. You'll be amazed how new windows change the look and feel of a room.
Doors
You might not think much about your front door, but it is the first thing visitors see as they approach your home. Some shiny new hardware and a fresh coat of paint might do the trick, but if your door doesn't fit your home's style or isn't energy efficient, consider replacing it with the door of your dreams.
Lights
If a home looks dated in a way that's hard to put your finger on, the culprit is likely your lighting. Luckily, it's fairly quick and inexpensive to swap out old light fixtures for more modern ones. While you're at it, consider putting your lights are on a dimmer to create a flattering glow. Just be sure always to turn the electrical break off before starting any electrical project.
Walls
Before repainting your walls, try washing them. Spot-clean scuffs and marks with a heavy-duty spray cleaner and a clean sponge. Then wash the walls with diluted dish soap, vinegar, and a cloth. Sometimes a good clean is all that's needed. If your walls could still use a fresh coat of paint, at least you've finished the first step of the process. Remember to tape the edges before painting, and roll or brush vertically.
Fans
Old-fashioned ceiling fans can bring down the style of an otherwise Thoughtfully styled room. Install a modern white fan, or try a straw fan for a tropical look.
Hardware
It takes just one afternoon to replace old knobs in the kitchen, bathroom and pantry. Just be sure to measure the existing holes in your cabinets or drawers carefully, so that you can quickly swap each piece of hardware out with a basic screwdriver. Once you've exchanged smaller hardware, you can tackle bigger pieces such as faucets and showerheads. Just be sure to shut off the water valves before you attempt this. Choose energy-efficient showerheads and you'll get better water pressure than your old unit, while saving money on your water bill.