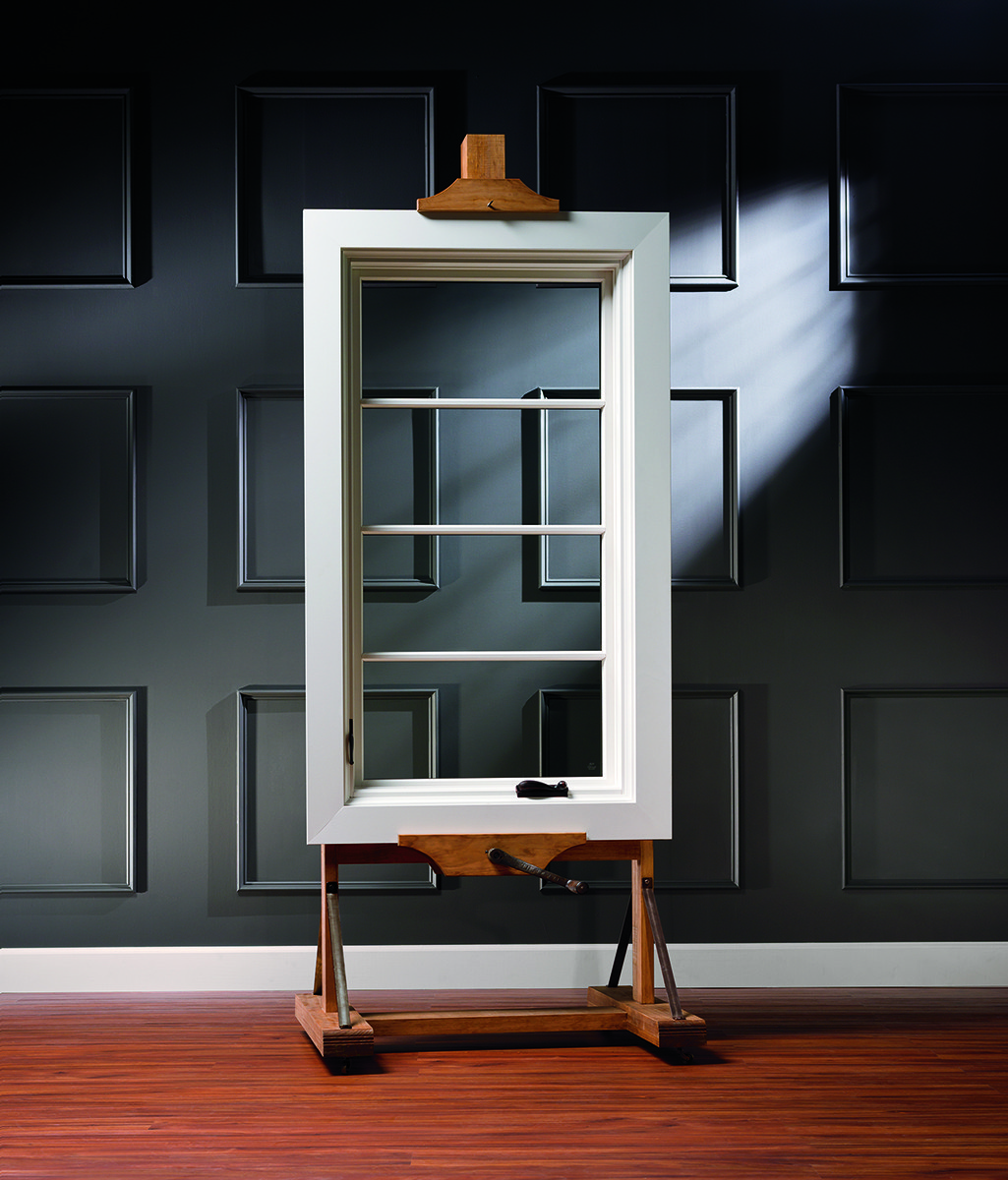 When something is made with true craftsmanship, you can tell. There's a level of care that shows in the details—a certain quality that isn't easily replicated. At Pella, the 93-year-old window and door company based in Iowa, many skilled hands are responsible for making each window they produce. Pella Strategic Product Portfolio Manager Nick Cross, explains the process from order to installation for a wood window.
Step One: The Order
Each window is cut and painted to order. Once a window is sold, a team at each Pella manufacturing facility orders the raw materials—the lumber, glass, metal and hardware—to be sent to the factory where the window will be made. Windows can require upwards of 50 pieces, and it takes two to three days for those raw materials to arrive.
Step Two: Superior Sourcing
"Virtually all of the lumber is sourced from America," says Cross, "and those trees that are cut down get harvested and replenished in an appropriate manner." Some customers inquire about the exact provenance of their wood, and so Pella offers a forestry certification that shows exactly where the wood was sourced. Pella sources lumber from processing centers, including many in the Pacific Northwest, and they also process some lumber themselves at their Pella, Iowa headquarters. "We consider it a powerful thing to produce where we sell," says Cross. Pella also makes some of their own glass.
The town of Pella, Iowa—the company's namesake—is not only home to the lumber processing factory, but is also corporate headquarters as well as the company's largest factory, which manages window and door assembly. The Pella factory is one of nine across the country, which dot the map in locations like Gettysburg, PA; Wylie, TX; and Portland, OR. Each customer's order is assigned to the one that is best for that specific window. Cross explains, "Our factories have special capabilities." The factories also have different vibes—some have music playing; some don't—but each one fosters a collaborative environment. Rarely do you see one person working alone at a Pella factory.
Step Three: The Crafting
"There are numerous people that touch a window," says Cross. There are "production cells" of workers throughout the factory, made up perhaps three or four or upwards of 20 people working together, and each cell is in charge of a different set of tasks. There are dozens of tasks associated with making one window. One cell of people might be molding the wood, while another might be painting the metal. Other tasks include treating the wood to protect it from the elements; cutting the wood to the correct dimension; and framing the materials that encase the window.
There are also tasks that machines take on for efficiency's sake—the window isn't 100% handmade—but the window's high quality is due to the factory team members. "It's a group of folks that care," says Cross. "Hundreds of our workers are in the Chairman's Club, which means they've spent 25 years or more in the company. They are proud of what they do. It adds to that craftsmanship."
Once each cell is done with the task at hand, that piece goes into a rolling cart, which rolls up to the assembly line. The line is built so that the work flows, generally, in one direction. So if the raw materials arrive through a door in, say, the south part of a factory, they would slowly make their way north—getting cut, painted, and processed along the way—until they go through final assembly and become a finished window that exits through a door in the north part of the factory.
Step Four: The Quality Control Testing
"Quality checks are something important that we do," says Cross. "You don't necessarily see it. But it's a crucial step to ensure the window has been built correctly." One example: They air-test almost every product. So once a window is complete, it slides into a clamping machine that simulates a wall, and then air pressure is sent through to make sure the window would remain steady in a storm.
Step Five: The Delivery and Installation
Once your window is ready, it's packaged and sent out via truck. Pella has certified Installation Experts who can install the window to make sure that it looks perfect, and will add beauty and light to your home for years to come.